9:15 –Sunday Morning Prayer Group: A group will be meeting in the sanctuary and having prayer for the upcoming worship service. Feel free to join them in anticipation of what God will bring in the morning service. Prayer, study and fellowship as they prepare hearts for worship.
9:15 –Adult Sunday School class:
—
New Clas
s
– '

Unlocking the Prophetic Mysteries of Israel'

(Starting Sept.

1

6)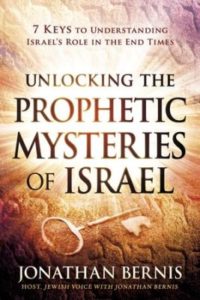 Taught by Pastor Janet White
Meeting in the first classroom on the left downstairs.
– 1
0:15 – 10:45 am

–

CONNECTION CAFE
Between Sunday School and Church, connect with friends old and new and enjoy coffee and cookies available in the Fellowship Hall.
–
10:45 am
–

WORSHIP SERVICE
– Please come join us for a time of prayer, praise and worship!
– 6:00 pm – Men's & Ladies Bible Study Groups
– Roots Youth Group – (Starting Sept. 5th)
– CLC Childrens Group – (Starting Sept. 5th)
-Calendar of Events-
Nov.
18 – Harvest Dinner Potluck –
following morning worship service ~
Turkey, potatoes, gravy and beverages will be
provided.
Please bring a dish to pass to go with and plan to stay for our Thanksgiving meal!
Nov. 18 – Roots Youth Group Stock the Shelves – 6-7:30 pm We will share snacks, treats(bring one to share if you'd like), & worship music as we serve Jesus together.
Nov
.
19 – Twelve Baskets Food Pantry –
Food distribution day:
Monday, Nov.. 19th from 9 am to Noon
Nov. 27 – Ministry Board Meeting 6:30 pm (Postponed 1 week)
Dec. 7 – Release-Time Bible Study: 1:30 – 2:30 pm
Fellowship Hall
Christmas Program – Interested in performing or helping with the upcoming Christmas program?

Please see Mandy Bishop!!
Help with firewood – Milton Benson is cutting firewood for Aaron & Kristy Crusan while Aaron is laid up. If you can help, please give Milton a call, 823-2179.
Spectrum Health Hospice is looking for volunteers. If interested call: 616-391-4240 Flexible orientation programs and no cost. Average time commitment is 1 hour a week after orientation.
Visit our Library! It is located downstairs and everyone is welcome to check things out!
Benevolence Fund Needs – We have helped several families and individuals with needs this past few months and our benevolence fund is suffering. If you would like to give to help replenish these funds, please designate on your check or use one of the envelopes in the pew rack. Thank You!